We are fast approaching Christmas and many of us have already begun (or in some cases finished) our Christmas shopping. 
Each year we become more aware of our consumption habits during the festive season. Committing to more sustainable changes such as limiting our food waste, perhaps purchasing a few second hand gifts for loved ones, or even going present free altogether and opting to gift experiences such as theatre tickets or a cookery class. 
Our clients are committed to building a better world with everything they do, whether this is preserving and maintaining the precious ecology surrounding them, ensuring that their homes achieve an A Rating on the Indoor Air Quality Scale or becoming the first BCorp UK Housebuilder.
This is an ethos that seeps into our everyday lives and we do our best to incorporate this way of sustainable thinking into all that we do individually and as a team at famille.  
A small but maybe mighty sustainable swap I have made during previous years and am committed to continue is ditching wrapping paper and tape for the traditional Japanese technique of Furoshiki – The beautiful art of wrapping cloth which has been used for more than 1,200 years under various guises. The custom of using furoshiki dates back as early as the Nara Period (710-784) when it was used for keeping the valuables of the Emperors.*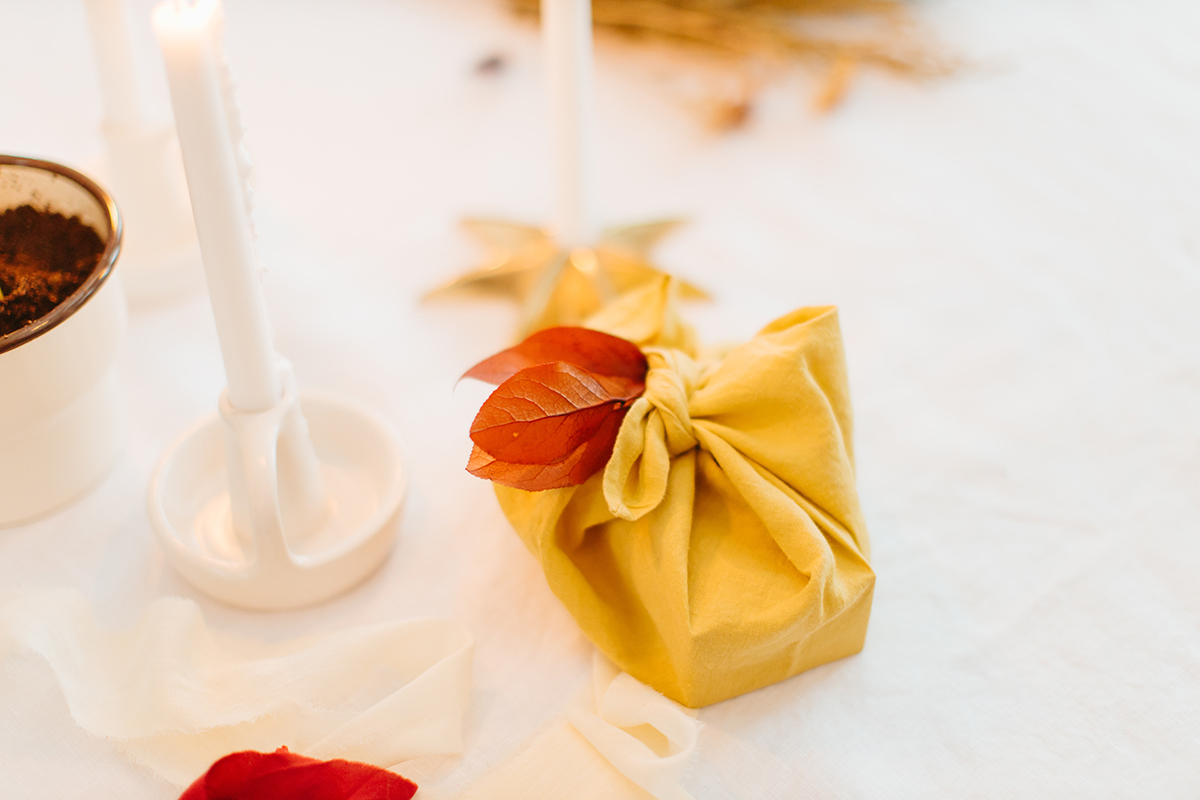 As you may already know, a lot of wrapping paper rolls and gift bags are not recyclable – specifically the ones that are laminated or have foil and glitter embellishments, and if you do opt for a paper that can be recycled, you must always remove any tape or ribbons.
Using fabric is a beautiful alternative to wrapping paper, as well as being reusable, it adds more of a personal touch. 
You are able to purchase furoshiki cloth online or you can take inspiration from this traditional technique and use alternative fabrics you already have. 
Personally I like to use vintage square scarves that are always readily available in charity shops, or vintage offcuts of fabric. It's like wrapping a present in a present. 
See a step by step guide on how to use furoshiki here 
*Reference – https://nicjapanese.com/column/furoshiki/
Author: Abi